| | |
| --- | --- |
| Mahoning Valley Ambulance Association | |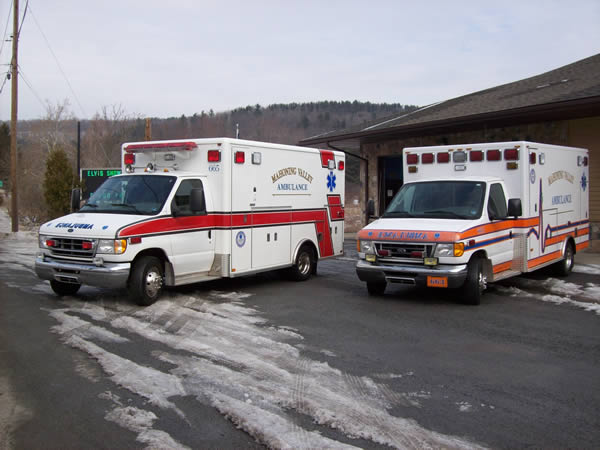 Lewis Exner, President
The purpose of the association is to provide emergency medical service to the people in the coverage area, to give aid to the sick and injured, to seek at all times materials and methods for the betterment of emergency services, and to promote community welfare.  The association also works in conjunction with the local high school to provide emergency response training. 
The association was organized as a volunteer ambulance corps in June 1973.  The association first answered 48 calls per year and now responds to on average 545 calls annually with two fully equipped ambulances.  The squad has been state certified since 1989.  The headquarters is located at 902 Mill Road and serves Mahoning and East Penn Townships.  The ambulance association also serves as an emergency shelter.

OFFICERS: 
Lewis Exner, President
Phil Liszka, Vice President
Jeffrey Miller, Captain
Robert Miller, Treasurer
Evelyn Exner, Secretary
See Ambulance Website for more information.