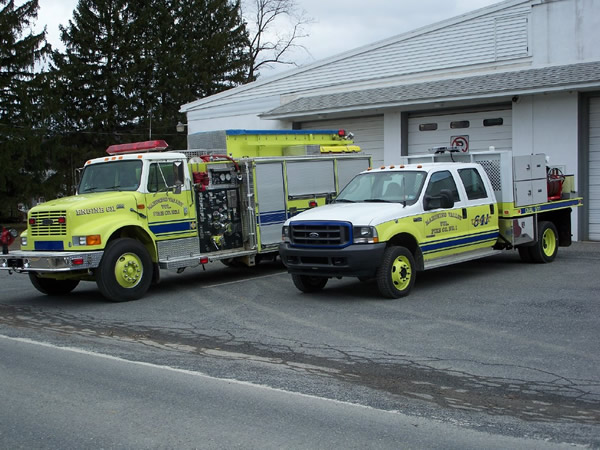 MAHONING VALLEY VOLUNTEER FIRE CO. #1
Mark Ebbert, Fire Chief
The Mahoning Valley Volunteer Fire Co. No. 1 received its charter in 1951. At the present time the fire company has about 30 active firefighters and seven (7) fire police that respond to between 120 and 130 emergency calls per year. They are equipped with one pumper, one tanker, one pumper-rescue and two brush units. Not only do they provide fire protection to the residents of Mahoning Township, they also provide mutual aid to Lehighton Borough, Franklin Township, Summit Hill Borough, East Penn Township, Jim Thorpe Borough, West Penn Township and Penn Forest Township.
In addition to responding to emergency calls, the fire company also teaches fire prevention to the community, local schools and nursing homes. The fire department is owned and operated by its members, with an annual operating budget of around $36,000.00. They also run an alcohol free social hall that is used for wedding receptions, banquets, birthday parties, etc.
 
PHONE FOR SOCIAL HALL RENTAL: 570 386-4302.
OFFICERS
Mark Ebbert, Fire Chief
Jay Michalik, 1st Assistant Chief
Mark Hayman, 2nd Assistant Chief
Leonard Miller, Fire Police Captain
Tony Aschman, Captain
Craig Zeigenfuss, Lieutenant
Cathy Smith, Treasurer